ACDI Sponsors Customer Event at Oracle Arena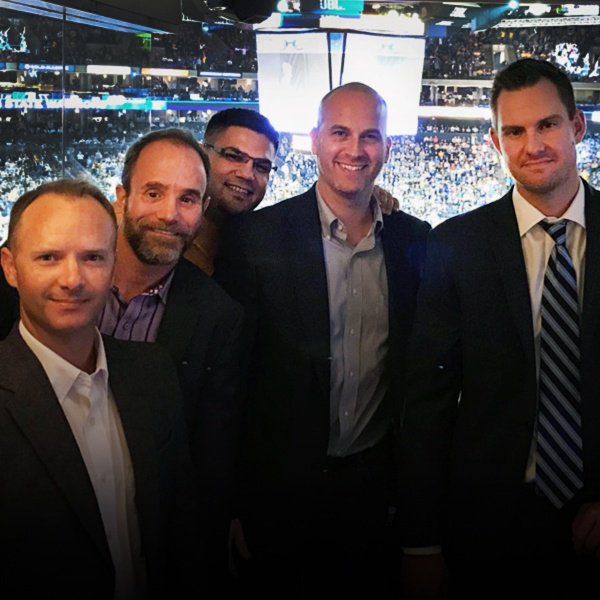 ACDI recently sponsored a customer event with MRC, a Xerox GIS location at the Oracle Arena.
At ACDI we partner with the Dealers and OEM's. Both clients have their own specialized set of requirements and needs. At ACDI, we know that one solutions isn't right for everyone.
That's why we have trained teams of specialists that understand the unique environments of our clients. This empowers us to create successful solutions for you and your clients.
Click here for more information about ACDI
Why Choose ACDI for PaperCut and More?
The post ACDI Sponsors Customer Event at Oracle Arena appeared first on Industry Analysts, Inc..
Dallas, TX – October 28, 2016 – Independent dealer Technifax Office Solutions announced relocation of its corporate office following eighteen years in its previous location. The new office is approximately three miles from its former site in Carrollton, Texas, where it had been since 1998. In earlier years the company was based in Irving, Texas.
President/CEO and Founder Michael Moon acquired the property in January, and construction was completed in July. The 20,000+ square foot facility includes a 2,050 square foot showroom, contemporary office design, and improved amenities. The building's close proximity to Interstate 635 and to the Dallas North Tollway is an added benefit to employees and visitors. In November, the company plans to host over a hundred guests at its upcoming Open House.
"The layout of the new office allows for improved communication between departments and a better employee experience," said Michael Moon, "and that translates into greater efficiency in service de..
With 2 large offices and 4 field offices, Cabot wanted a digital document management system that could allow all employees to have controlled online access to information and eliminate the need for a physical file room.
One of the latest IT projects Cabot has implemented is to give the teams in the field electronic pens with special forms in order to quickly move work tickets for projects related to fixing trucks, hauling water or other labor charges into their accounting system.
These PDFs are sent to a "watched folder" and automatically imported into DocuWare, where they can be matched up with the invoice and electronically stapled as supporting documentation, reducing the time it takes to bill for services.
https://pub.docuware.com/en/cabot-oil-gas-corporation
Checklist: More Money with Electronic Invoices
The post We are already seeing the positive results from bringing in DocuWare as a key element in our IT environment. appeared first on Industry Analysts, Inc..
At end of this year's Cyber Security Awareness Month 2016 emphasis has been placed on the importance for organizations to address high risk security areas by building the most resilient infrastructure.
Specifically within your MPS engagements, this presents an opportunity for managed print services providers to differentiate their proposals by offering the most sustainable solution for document output security.
Your 3 point plan to differentiate your secure printing proposals Complete solution for mobile and desktop secure printing Staff and guest users need to print from mobile phones or tablets without requiring a separate application for IT to deploy and manage. Mobile print solutions should offer exactly the same support as for desktop printing – so full security, auditing and reporting capabilities.
Solution for the entire enterprise Propose secure printing and tracking for all locations. Most pull printing implementations are limited to the head office, but high risk sales and..